Technology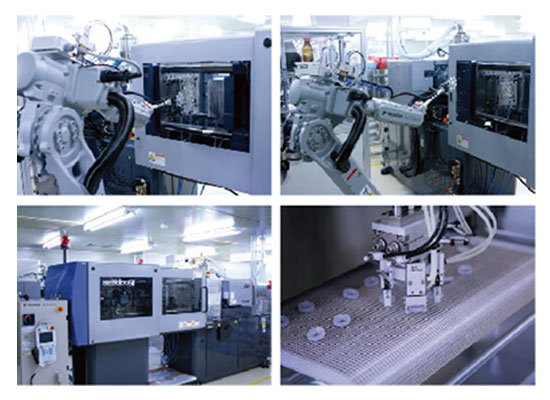 Precision Optical Processing Machine Optoform 80

When working with RGP lens or soft lens mold core, 1/10th of the precision production is possible.

Cast Molding Process

DKMedivision's cast molding system is a technology suitable for the production of contact lenses that require precision, and is produced non-stop through an automated line from mold production to contact lens production.
Cast molding technology combines an upper mold and a lower mold, so there is almost no error in product manufacturing, and the surface is made evenly, so it boasts excellent wearability and optical performance.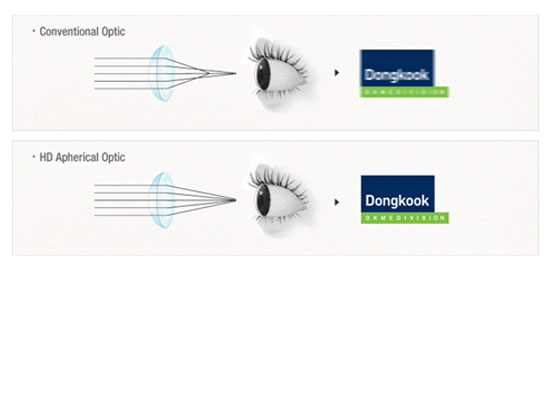 High resolution aspherical design

The aspherical design reduces distortion and spherical aberration, providing a clear view during the day as well as at night.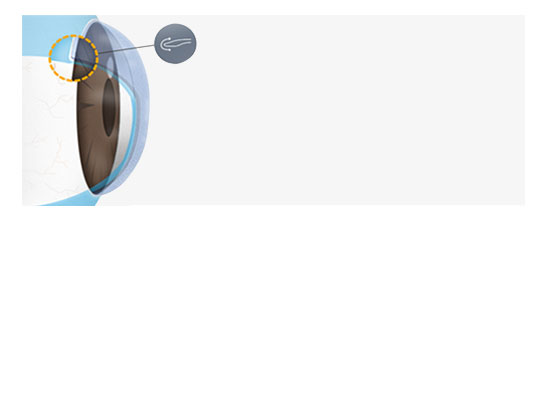 Surface plasma treatment

The wetting angle of the lens surface is lowered, which helps to improve dryness and improve the deposition of foreign substances.

Precision Edge Design

The sophisticated edge design that hardly irritates the cornea improves the feeling of dryness and wearing comfort by facilitating tear circulation and excretion of foreign substances.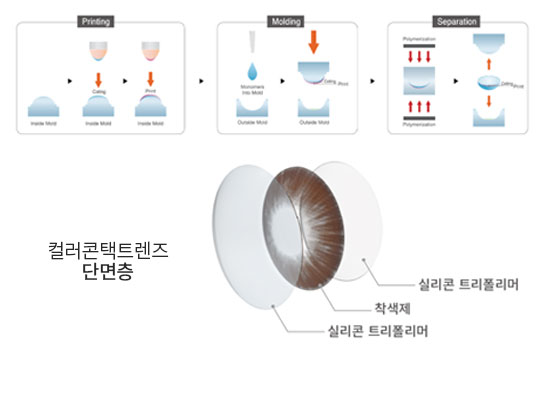 Cast Molding + C.I.P. Process

It is a method of inserting a collar between the lens layers while maintaining the thin and light half-lens.
We use materials that have been proven safe by the US FDA.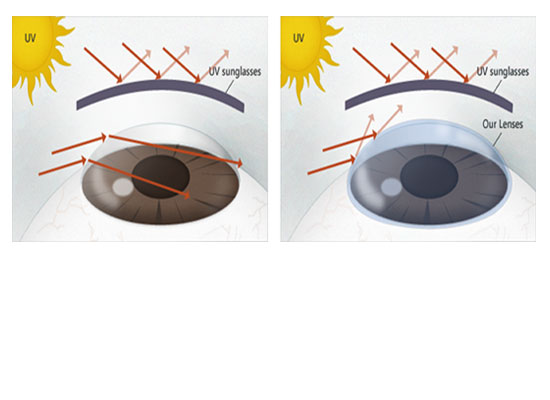 UV Blocking

UV-blocking contact lenses protect the cornea from harmful UV rays from UV rays A and B, which can cause eye diseases such as cataracts or retinal damage due to prolonged UV exposure.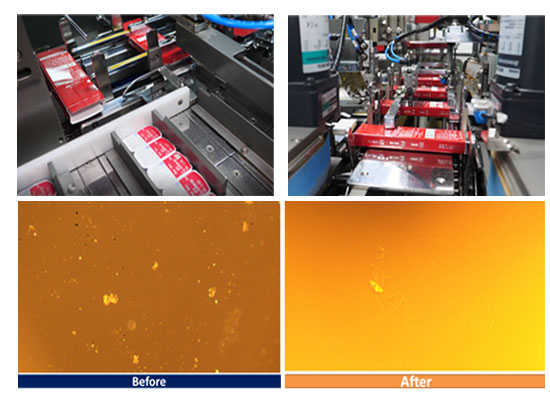 automated packaging machine

Introduction of automatic primary & secondary packaging machines has been completed.
It keeps the cleanliness until the final process as it is not directly touched by the operator until the final pack case packaging.

Ultrasonic Cleaning & Auto Hydration Process

Clean surface condition is realized by introducing ultrasonic cleaning process.
Use of automated equipment.